New Spain boss Fernando Hierro more prepared than you think for World Cup task
Fernando Hierro said he had three options just one day out from the start of the World Cup: he could either have turned down the Spain job, opt to quit and follow Julen Lopetegui out the door or accept the SOS from the Royal Spanish Football Federation (RFEF) and take over as manager. He went for the latter.
"In Spanish we call it conocimiento, but Fernando knows everything about the game," was Real Oviedo midfielder's David Rocha's take on Hierro accepting the job. Spain is his second managerial job, sitting alongside his sole season at Oviedo in 2016-17.
His official post with Spain is sporting director: the man watching on quietly, advising where needed while letting the coaches do their thing. But the events of the past three days have changed that.
From a role in the shadows, to being the man left to pick up the pieces after predecessor Lopetegui was appointed Real Madrid manager on Tuesday and then sacked by Spain a day later. You could have forgiven Hierro if he fancied running for the hills, but from talking to those who know him well, if anyone can somehow bring calm to a an emotion-fuelled situation, it is Hierro.
"He always took responsibility," Stelios Giannakopoulos, a good friend and former Bolton teammate of Hierro, tells ESPN. "He was never afraid of taking risks, with or without the ball, he gave orders and led the way on the pitch. He was the first to sacrifice himself for the team and did the thing only leaders do."
Henrik Pedersen, who played in the same Bolton team, continues: "He could talk to everybody, even the coffee lady at the Reebok Stadium," he tells ESPN. "There were other players who thought more about themselves, but he wasn't like that. He was kind and down to earth."
A little over two years ago, Hierro was asked to give his thoughts on Zinedine Zidane's early tenure in charge of Real Madrid. "There are people who say he lacks experience, but he has had 18 months preparation at Castilla, and had the best coaches in the world when he was a player," Hierro said of Zidane. "You learn from everyone. After retiring, you pick up concrete things from each one, and you apply your own vision." The same sentiments apply now to Hierro.
---
World Cup 2018 must-reads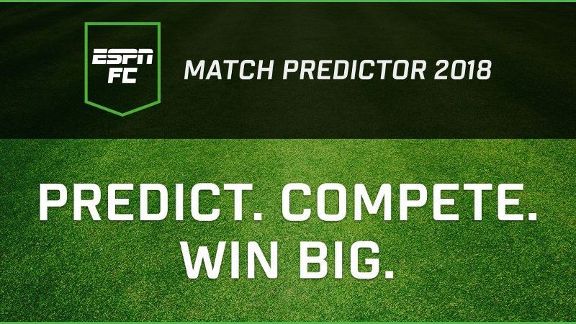 - Make your picks with ESPN FC Match Predictor 2018!
- Welcome to the Alternative 2018 World Cup Fans' Guide
- ESPN FC's experts make their picks
- Marvel's amazing World Cup spoilers
- Revealed: World Cup 2018 Ultimate XI
- Fixtures, results and full coverage
- Team-by-team previews of all 32 nations
---
"I've been near a ball for 30 years," Hierro said Wednesday, as he was asked about his coaching inexperience.
Hierro's playing career at Real Madrid rivals anyone's -- five La Liga titles, three Champions League winner's medals, 89 Spain caps and a four-year spell as captain. But growing up, all he wanted to do was play for his local village team Velez-Malaga. Malaga later told him he wasn't good enough to make it professionally. Pride turned to fuel and from there, his 14-year spell with Los Blancos followed, finishing in 2003. He was your archetypal No.6 -- equally adept in central defence and as a midfield anchor man. He also had an eye for goal, scoring 29 for Spain and at the time was their all-time top scorer.
From talking to those who know him, he was a reluctant star, but one with a gravitational pull to those seeking leadership and one who always led by example, rather than shouting into the ether.
Having left Real Madrid in 2003, Hierro was in the twilight years of his career when he arrived at Bolton Wanderers from Qatar's Al -Rayaan ahead of the 2004-05 Premier League season. He lost four of his first five games with the club, but then shifted from centre-back to central midfield and played 35 times that campaign. It was his final season as player, leaving a brief but fulsome legacy at Bolton. He was voted the club's ninth best ever player in 2017.
"You knew after meeting him for five minutes, you could tell he's a leader on and off the pitch." 77-cap Greece international and ex-Bolton winger Giannakopoulos tells ESPN. "Off the field he was a central figure in the dressing room because of his experience. He knew when to be silent and when to shout, and found that balance. He used criticism as a positive, to drag the team to victory.
"Now with Spain, he has the respect of everybody: the players, the federation, the fans and the press. All these elements mean he will be a success, he's a leader."
"I think he [Hierro] was not the quiet one, but not the one who shouted a lot, screaming all the time," Pedersen, who won three Denmark caps, says. "He had respect around him. Everybody respected him, and when he spoke it was quiet in the dressing room as we all knew of his knowledge and wanted to listen to what he had to say.
"When he came to Bolton he had practically won everything in football but he was down to earth. On the field he could see the game a minute before it happened. As a defensive midfielder, you could give him the ball and even if he had five or six people around him, he would never panic, he would find the right pass. He'd see it before it happened.
"He could talk to everybody, he could talk to the best player on the team and sometimes the youngest, academy players."
His sense of humour also comes through, normally in conjunction with his partner-in-crime Ivan Campo at Bolton, whether they be dressing room pranks, or jokes. But above all that, Pedersen sums him up as: "you can't describe it better, than Fernando just being the nicest of people".
Married with on-field ability, is his football intellect, and knowledge of the Spanish system both as player and administrator. After finishing his playing career in 2005, he joined RFEF two years later as sporting director, then took up a director of football role with Malaga in 2011 for a year. The 2014-15 campaign was spent back at Real Madrid, acting as Carlo Ancelotti's assistant, and after a year out, then came the offer from Real Oviedo.
It was ahead of the 2016-17 season when he took charge of the Spanish second division side. They went on to finish eighth, and a mutual decision between Hierro and the board saw them opt against activating the further year in his contract. But he made a positive impact during the year.
"He was really good and brought a really modern, technical approach to training and he tried to get us to play really nice, attacking, attractive football," Real Oviedo midfielder Rocha tells ESPN. "We always trained with the ball, every exercise was with the ball. He is from the Spanish school, the national team do similar.
"At Real Oviedo, he was under pressure. We have fans with a lot of passion, so the expectation was high but it was great playing under him. It is a tough division, you could beat the team in first, and lose to the bottom team -- we finished two points outside the playoffs. It is so competitive and he did well. Even when we lost, he was calm.
"He cared about us. He spent every morning talking to each player, telling us to go to him if we had any troubles. He said a happy team, is one that plays well.
"Fernando is the best person Spain could have now to bring the continuity they need. He has the respect and the national team players love him."
And now to Spain, who open their 2018 campaign against Portugal on Friday in Sochi. Over the coming hours and days, Hierro will draw on every ounce of his 30-year football nous to unite a team temporarily fractured due to the treatment of Lopetegui -- there were those who were adamant he should stay, others put out by being coached by the new Real Madrid manager.
This will be his fifth World Cup, following a quartet as a player. Defeat in the 1994 and 2002 quarterfinals were his best return as a participant, now expectations are there for Spain to win. Spain are one of the favourites to be triumphant come July 15, but Hierro's calm, understated, inspirational persona will be indispensable if expectation is realised.
"A lot of it will be decided by how the players react -- sometimes it is positive, sometimes it is hard to predict. But Sergio Ramos and Gerard Pique say they are united and though the players have big personalities, Hierro will have a good influence," Giannakopoulos says. "He will bring a breath of fresh air to the dressing room and they will want to help Fernando achieve success."
On Friday Giannakopoulos will be watching on from Athens, as he keeps an eye out for his next managerial gig. Pedersen will be at his bar Sportspubben Malet, in Silkeborg, Denmark, seeing how his old teammate fares. And Rocha will be in Mallorca, resting before returning to preseason. Hierro will be in the spotlight, hundreds of cameras trained in his direction.
He put his head in the lion's mouth, but there was never any other option in Hierro's mind. "It was a decision I had to take quickly -- it was a case of taking it or walking away, but I couldn't say no," Hierro said Wednesday. "I'd have never forgiven myself."