Japan
El Salvador
Game Details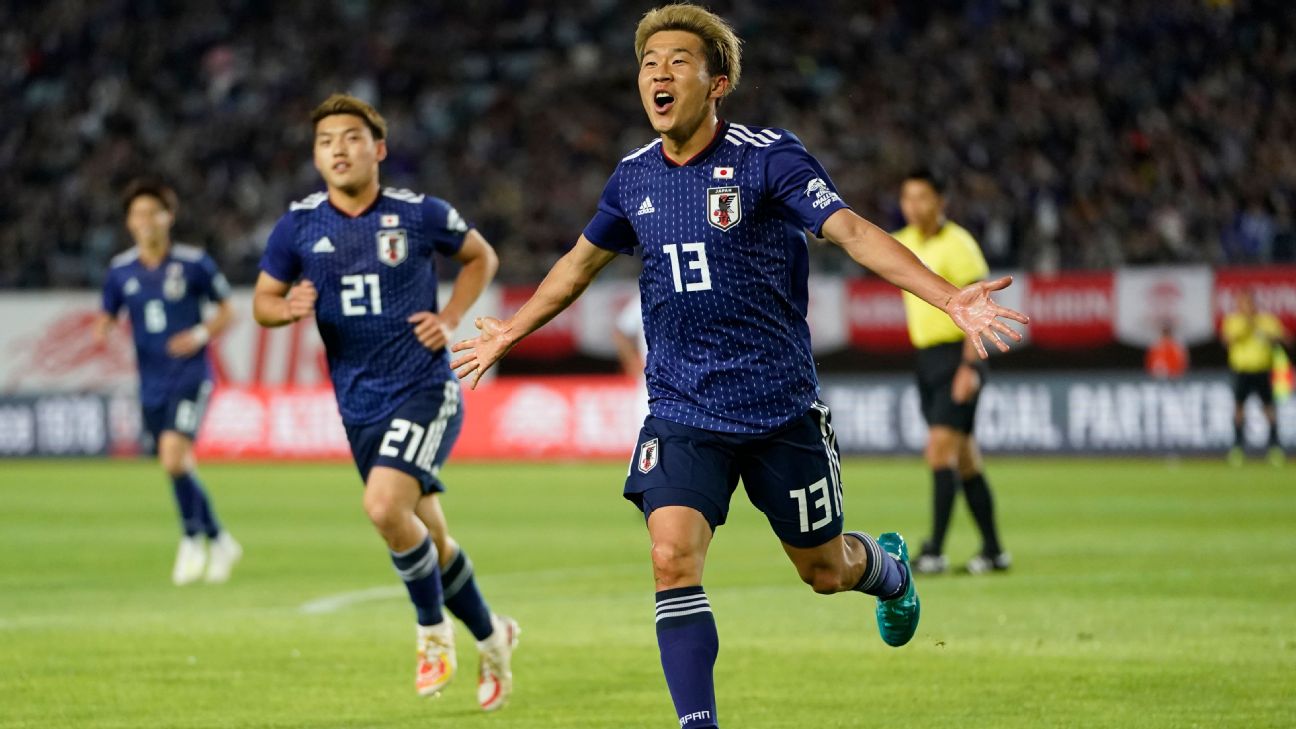 Kensuke Nagai scored his first goals for Japan with a brace in a 2-0 win over El Salvador in Miyagi on Sunday.
The 30-year-old, who has had a less than prolific career in the J.League, was called up for only his seventh cap by coach Hajime Moriyasu following an impressive run with table-topping FC Tokyo.
Nagai took both his goals with aplomb; scoring the first by cutting inside to send two El Salvador players sliding on the wet turf before a neat finish and then sweeping home Genki Haraguchi's cross...