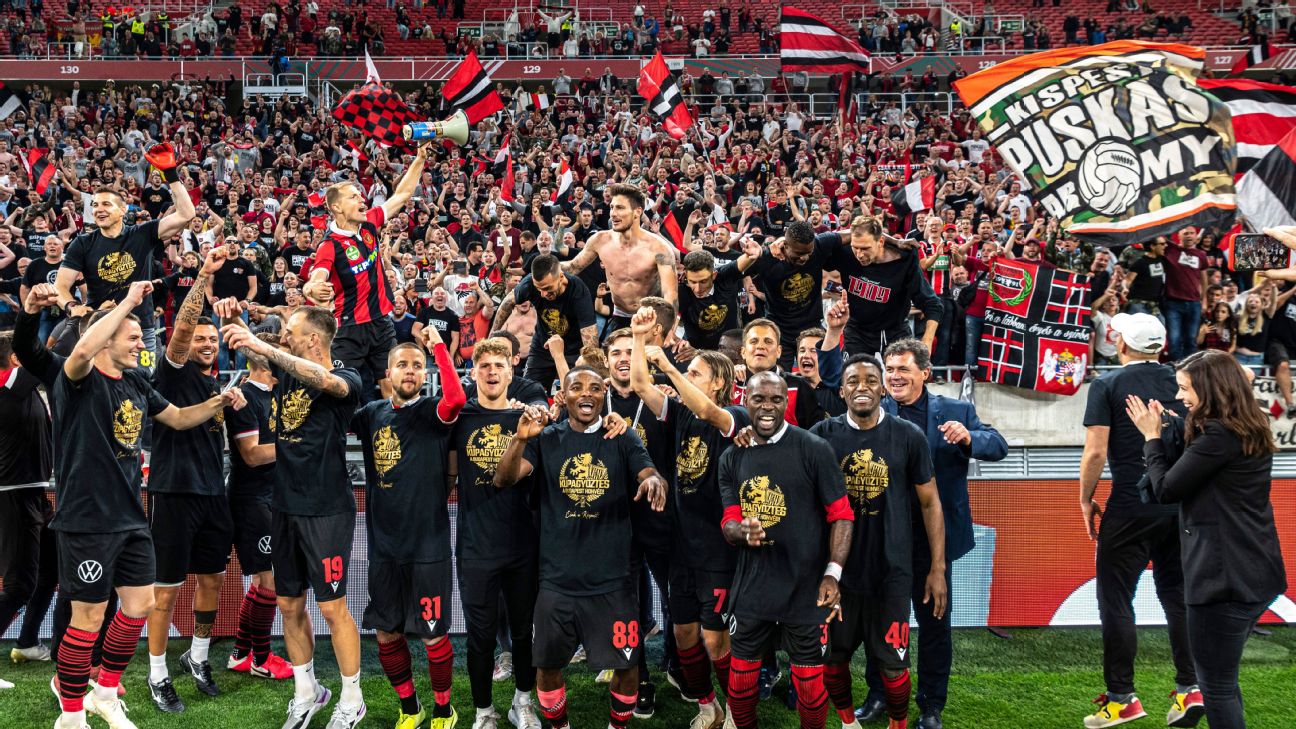 Budapest Honved players celebrated winning the Hungarian Cup final in front of a mass of fans who were not following social distancing on Wednesday.
Djordje Kamber, who clinched the 2-1 victory over Mezokovesd-Zsory, was seen with a megaphone leading the celebrations at the front of one stand at the Puskas Ferenc Arena.
Mezokovesd-Zsory supporters were also seen close together behind a goal during the game.
Football in Hungary resumed last month after being suspended due to the coronavirus pandemic.
Match...