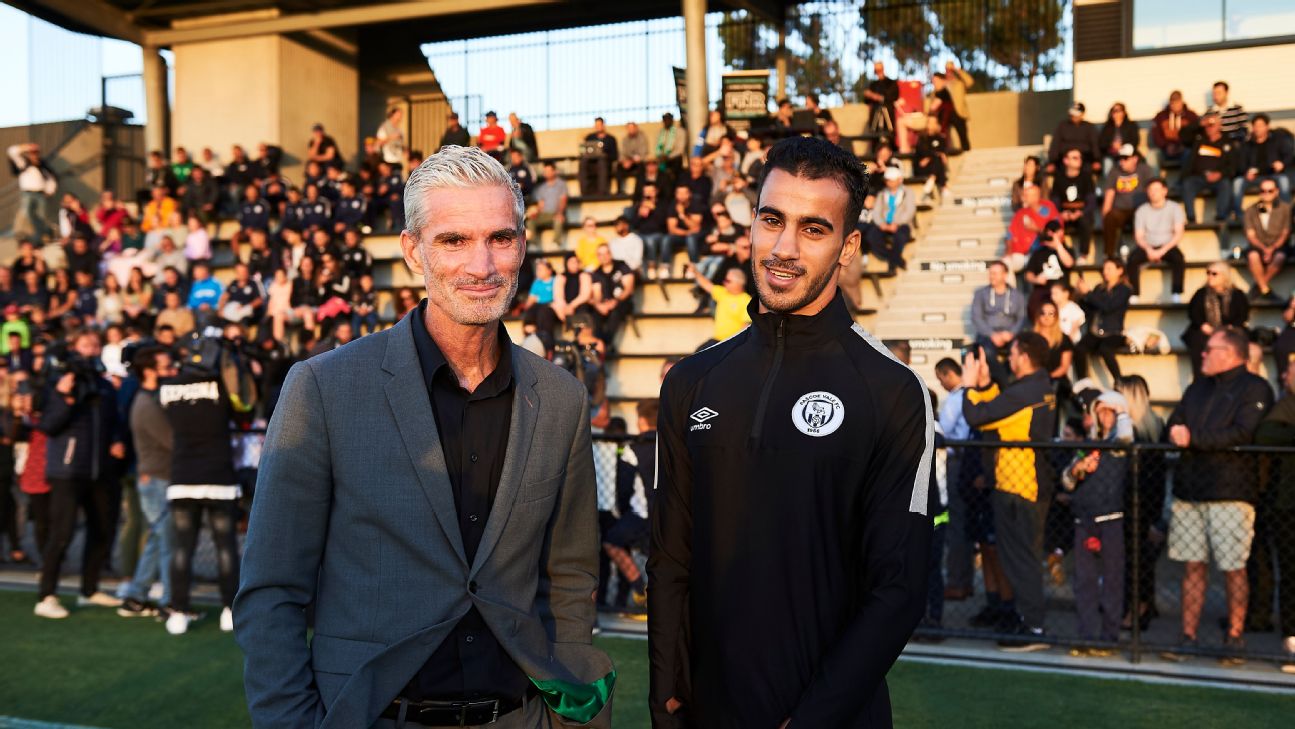 MELBOURNE, Australia -- Drums, dancers and a dizzying amount of cameras greeted Hakeem al-Araibi on Friday night as the Bahraini refugee watched his semi-professional football club for the first time since his Thai extradition ordeal ended last week.
The large crowd, many wearing #HakeemSaved shirts, traveled from around the country to Pascoe Vale, in Melbourne's north, to celebrate with a footballer they had campaigned to have released from a Thai prison for more than two months.
"The celebrations...