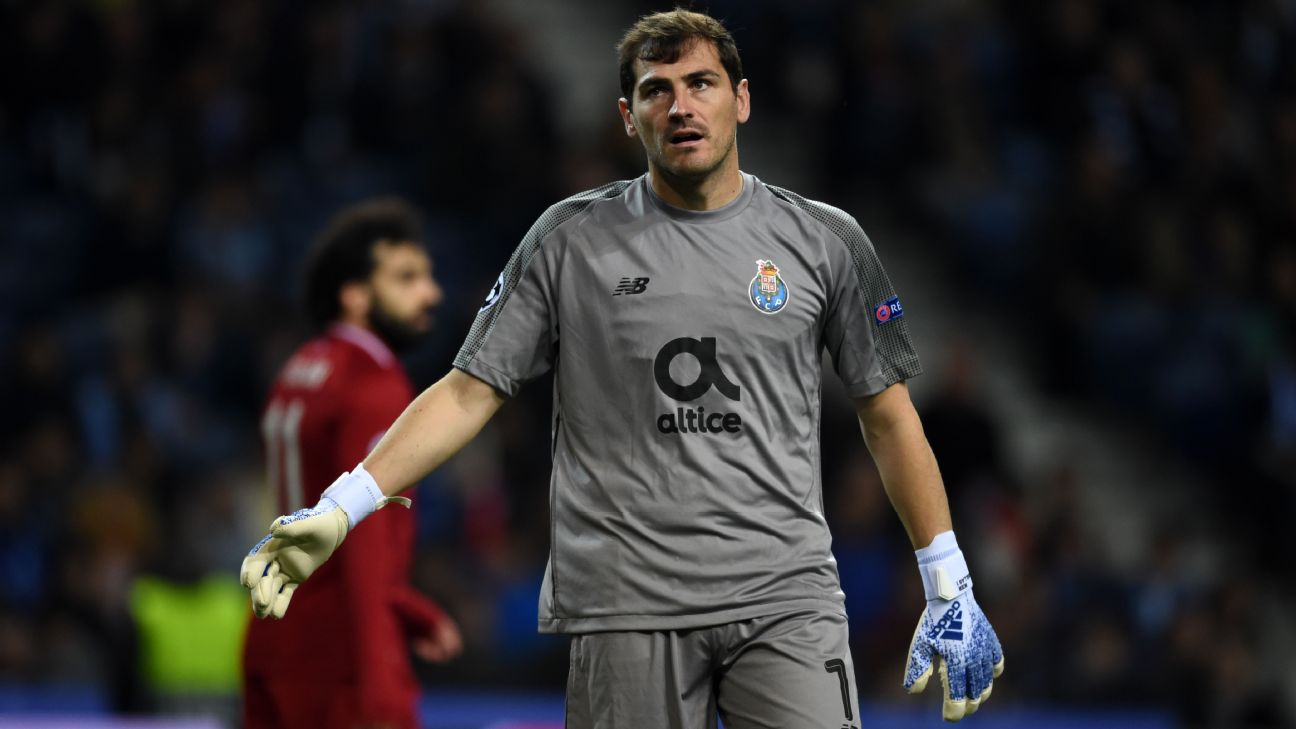 FC Porto announced on Monday that veteran goalkeeper Iker Casillas will join the team's staff as he continues his recovery from a heart attack suffered two-and-a-half months ago.
Spain's 2010 World Cup-winning captain has not been given medical clearance yet to resume his playing career and he has not announced his retirement.
- When does the transfer window close?
Porto said in a club statement that Casillas, 38, will be part of the Porto staff as he continues recovering from his "health problem"...