Lazio refuse to condemn racist chanting during win against Milan
Serie A club Lazio have released a statement distancing themselves from the racist chanting from sections of their fans, but did not condemn the deplorable scenes on Wednesday.
A group of Lazio followers unveiled a banner which read "honour to [Benito] Mussolini" and some performed a fascist salute in the centre of Milan, before racist chants and monkey noises were heard before and during their 1-0 win over AC Milan in the Coppa Italia semifinal.
Milan midfielder Tiemoue Bakayoko, who is on loan at the Rossoneri from Chelsea, was the focus of Lazio fans' chants. He had been singled out for abuse by a group of Lazio followers after he and Franck Kessie held up the shirt of Lazio defender Francesco Acerbi at the end of a recent league fixture between the two clubs, drawing racist chants from the Curva Nord of the Stadio Olimpico during Lazio's Serie A game against Udinese.
Lazio escaped punishment from Serie A for those chants since stadium inspectors did not hear them, but they can expect sanctions for the behaviour of some of their fans on Wednesday, after the stadium announcer at San Siro was forced to issue a warning that the game could be abandoned if the racist chants persisted.
Lazio then published a statement on their website, where they said the individuals making the racist chants do not represent them.
"Lazio is distancing itself clearly from the behaviour and protests which do not in any way respect the values of sport supported and promoted by this club for 119 years," the statement read. "And [the club] rejects and contests the simplistic tendencies of certain media who consider the entire Lazio fan base as co-responsible for the acts of just a few, isolated elements, which are motivated by anything but a sporting passion.
"The club have always fought for respect of the legality and correctness of [its fans'] behaviour."
Lazio have had a long history of attracting fans with fascist inclinations, with several of their fan groups openly declaring themselves fascist.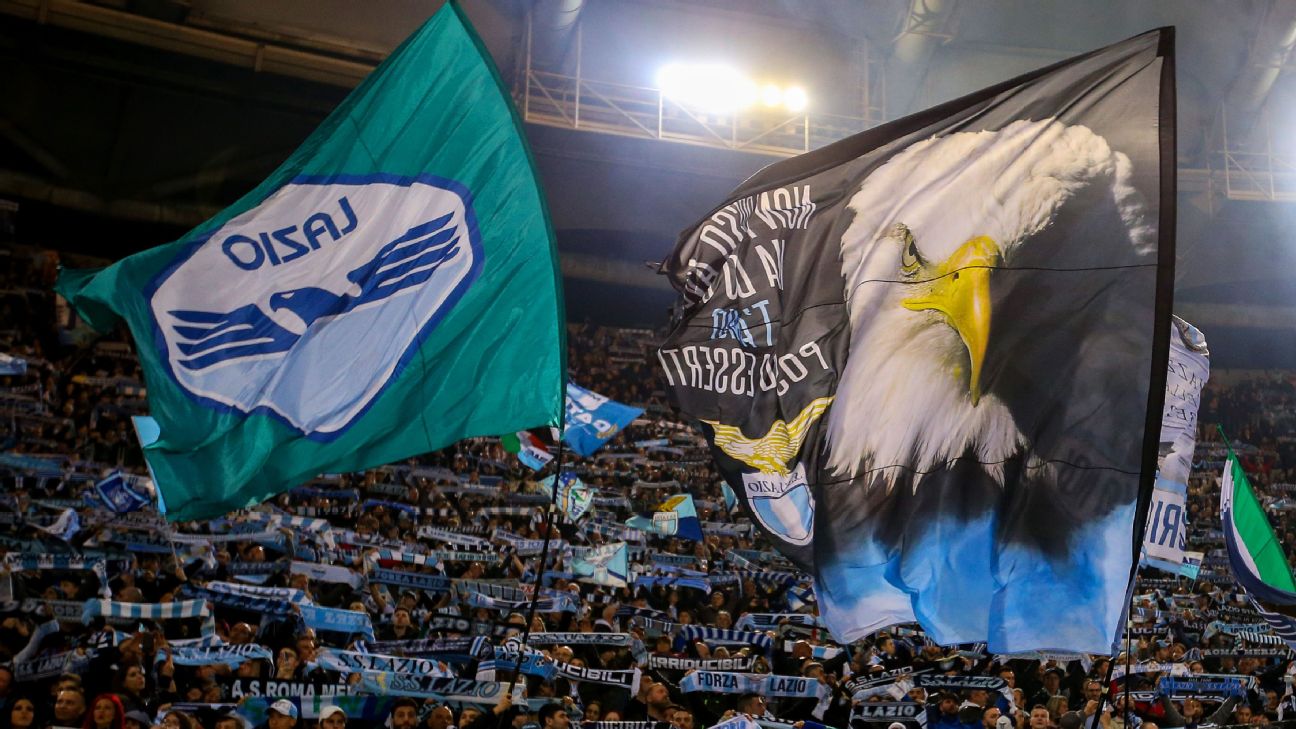 "Serie A strongly condemns the racist episodes which have occurred in recent days," Serie A told ESPN FC in a statement very similar to last week's which followed racist chanting towards Bakayoko by Lazio supporters. "Sport should be celebrated and respected.
"Inclusion and being together in harmony -- values which are at the base of the social initiatives which have always been promoted by Serie A. It's not acceptable to hear verbal intolerance in our stadiums and, as in the past, with the modifications to the Sporting Justice thanks to the work undertaken by Lega Serie A and Figc, we will do everything in our power to prevent similar incidents.
"We also hope for the maximum collaboration from the Law Enforcement agencies to identify and punish those responsible who, with their actions, tarnish the image of our world."
The club have attempted to distance themselves from fascism in the past, announcing in October 2017 that they would send 200 children to Auschwitz each year to educate them.
That came in response to the actions of some Lazio fans, who had stuck pictures of Anne Frank across the Curva Sud when they moved into the area of the stadium usually reserved to Roma fans for a fixture with Cagliari, since the Curva Nord had been closed due to racist chants in a previous fixture with Sassuolo.
Lazio were also ordered by UEFA to play two Europa League fixtures behind closed doors in 2013 due to racist chanting in several matches, including one against Premier League Tottenham Hotspur.
The Italian FA is expected to announce what action it will take following the conclusion of the semifinals of the Coppa Italia on Thursday night.