How the Women's World Cup 2015 bracket will unfold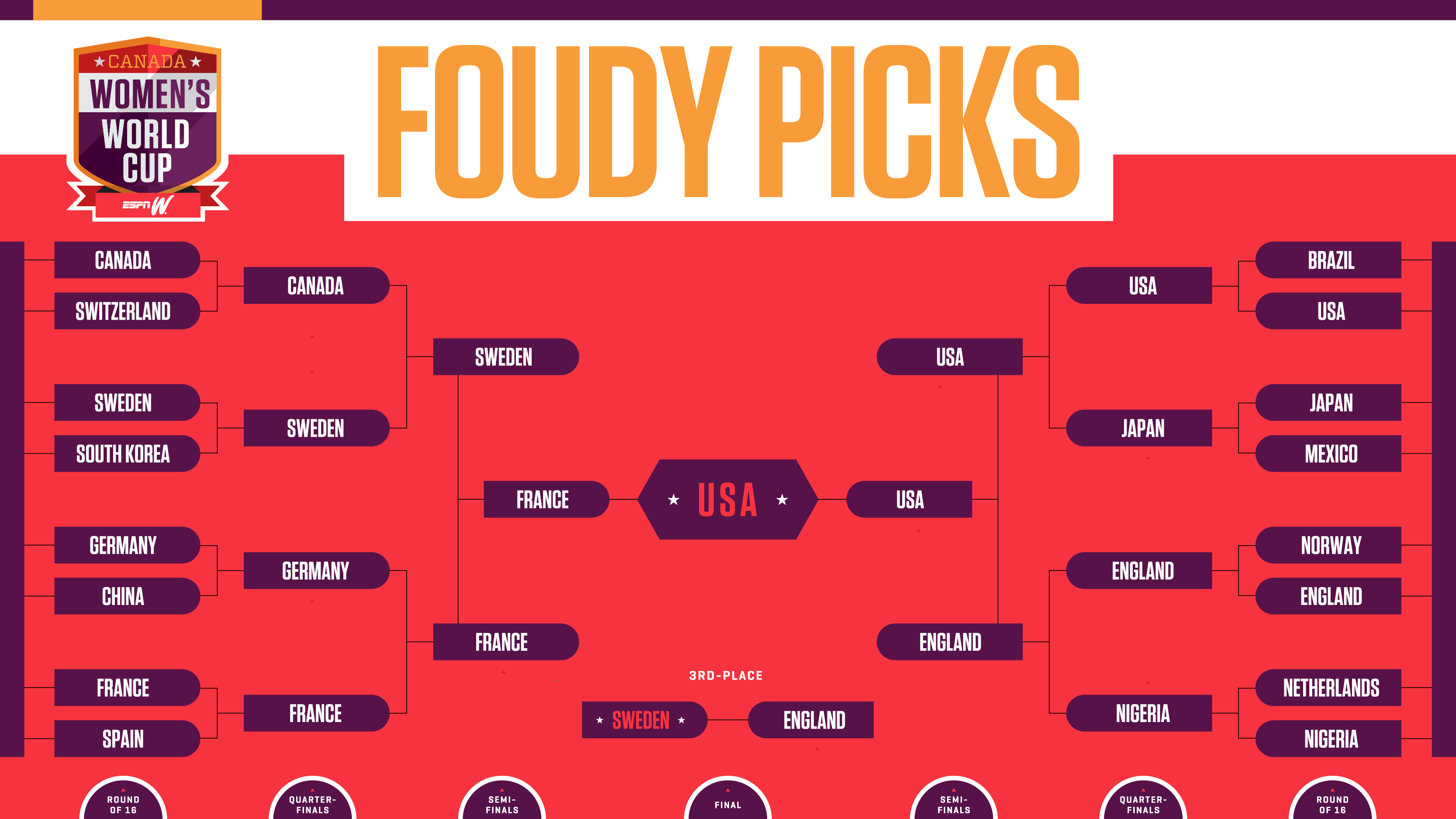 If you're freaking out that England -- not Germany -- is predicted to reach the semifinals in my bracket below, brace yourself. When plotting out the bracket, it became clear that two of the world's best teams will likely meet early. And I'm not even talking about USA-Brazil. If Germany and France win their groups, they likely will be "rewarded" with a date in the quarterfinals. And yes, you're reading the rest of the picks right. The U.S. women will overcome finishing second in Group D to hoist the Cup in Vancouver on July 5.
Go to espnW for more...