Wimbledon capture 'magic of the cup'; time for Man United to hire Solskjaer full-time?
While the Premier League may have taken a break this week for the fourth round of the FA Cup, Nick Miller had no such leisure. Here are his top storylines from the weekend that was in England's oldest competition.
Missed point of the weekend
Was there a definitive point in time when it became effectively impossible to defend modern football? Or some aspects of it, anyway. It was certainly before Tottenham's FA Cup defeat to Crystal Palace on Sunday, but Mauricio Pochettino's words after that game simply served to reiterate the idea that the game has most certainly lost something, probably never to return.
"We are going to create a debate that to win a trophy is going to help the club," Pochettino said. "I don't agree with that. That only builds your ego. In reality the most important thing is being consistently in the top four and playing in the Champions League. That is going to help the club to achieve the last step."
Of course, this might just be the sort of thing a slightly embarrassed manager says after losing in the cup, but he forgets about the fans. Making the top four every year is great, but it rarely provides those moments of simple, unadulterated joy that winning a trophy does. Those are the moments that fans seek out, not steady progression or aiming for the "last step" that realistically might never actually arrive.
Perhaps it's understandable that Pochettino framed it in those terms, because the question of Spurs winning a trophy is usually posed as one to measure his worth as a manager. But it's probably worth remembering that the verse that is read out before every Spurs home game declares that the club is "about glory". There's not much glory in finishing fourth every year.
Coach of the weekend
These are relatively early days in Ole Gunnar Solskjaer's tenure but we're reaching the point now where it wouldn't be a gamble to appoint him as full-time Manchester United manager, rather it would be a gamble to appoint anyone else.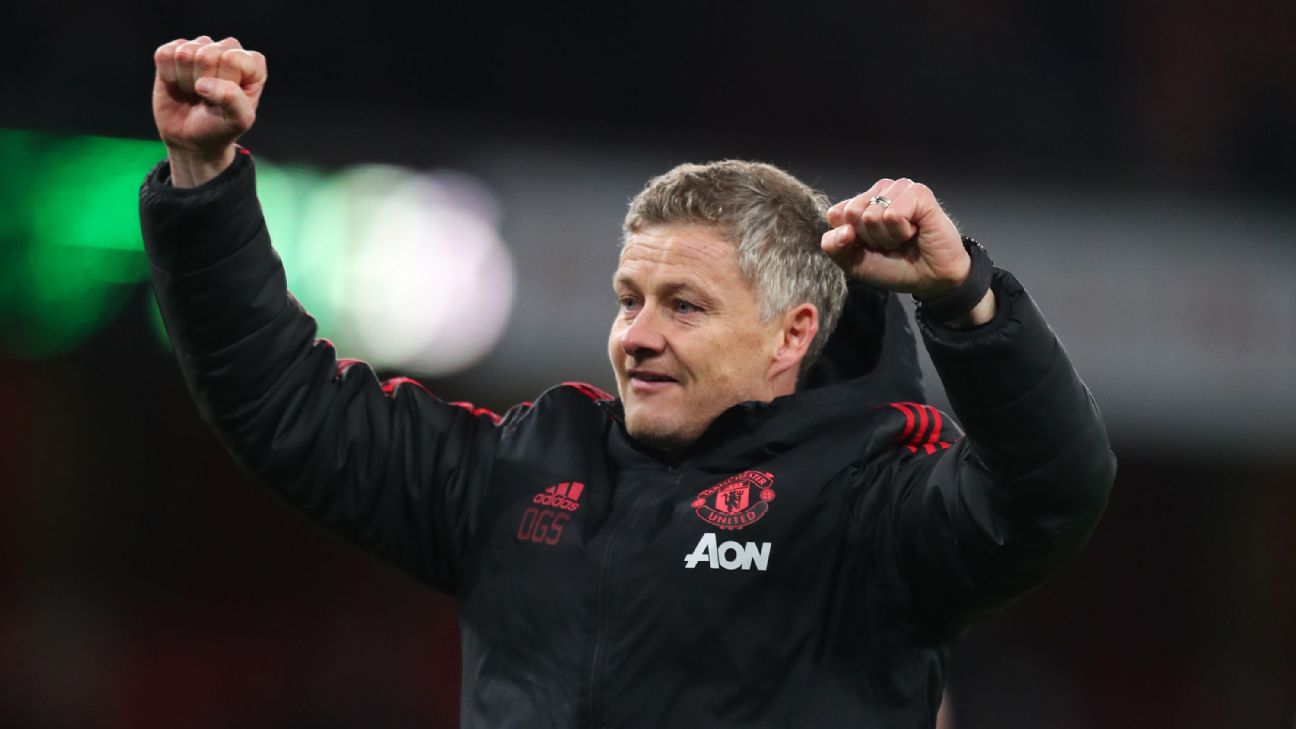 Solskjaer shook off the idea that he was merely a good vibes man brought in to put smiles on faces by probably his fifth win, but he's now on eight in a row. More than anything, what Solskjaer is doing is something his predecessor couldn't or didn't want to do, which is get the best from what he has at his disposal. Solskjaer has made effective performers out of several United players who looked desperate before, the identities of whom are not exactly top-secret.
Rather than carping about transfers, Solskjaer has taken the players available to him, and worked them into a coherent team. We think it's called "coaching": hopefully this will catch on.
Perspective of the weekend
Sheffield Wednesday's appearance in a high-profile FA Cup tie brought to the bubble a discussion that has been ongoing at Championship level for a few weeks now, namely, the status of Steve Bruce. Predictably enough, some pundits were unimpressed with Bruce taking a mini-hiatus before taking over at Wednesday, choosing to stick with his plans to take a holiday in January, at least partly in a promise to his wife after a horrendous 2018.
Given that last year Bruce lost both parents, a playoff final and a job, you'd think most people would understand why he'd like to take a short break before plunging back into football, but not so, sadly. The sooner everyone stops regarding football as the most important thing in the universe, the better. Bruce chose life over football, and that's the way it should be.
Troubling admission of the weekend
"I just think we got found out, really," said Isaac Hayden after Newcastle were knocked out by a Watford team that showed 11 changes from their last game. "We couldn't get near their midfielders and when they had so much time on the ball, they were able to do what they wanted with it."
You can start to see, after being schooled by Watford's reserves, why Rafa Benitez thinks it will take a miracle for them to survive in the Premier League this season.
Player of the weekend
You would have to be pretty stone-hearted not to feel delighted for Connor Wickham this weekend. Wickham has virtually been a ghost around the halls at Selhurst Park, there but not really there, more time in the treatment room than training pitch. Injuries have kept him out for well over two years, so for him to score against Tottenham, even if it was a slightly fortunate finish, was a delight.
"Magic" of the weekend
The phrase 'the magic of the cup' has long since been a trite, virtually meaningless cliche, but if there is any power still of the FA Cup it's to reduce games to an isolated incident, to basically strip all context away and reduce it all to just 90 minutes, in which anything can happen.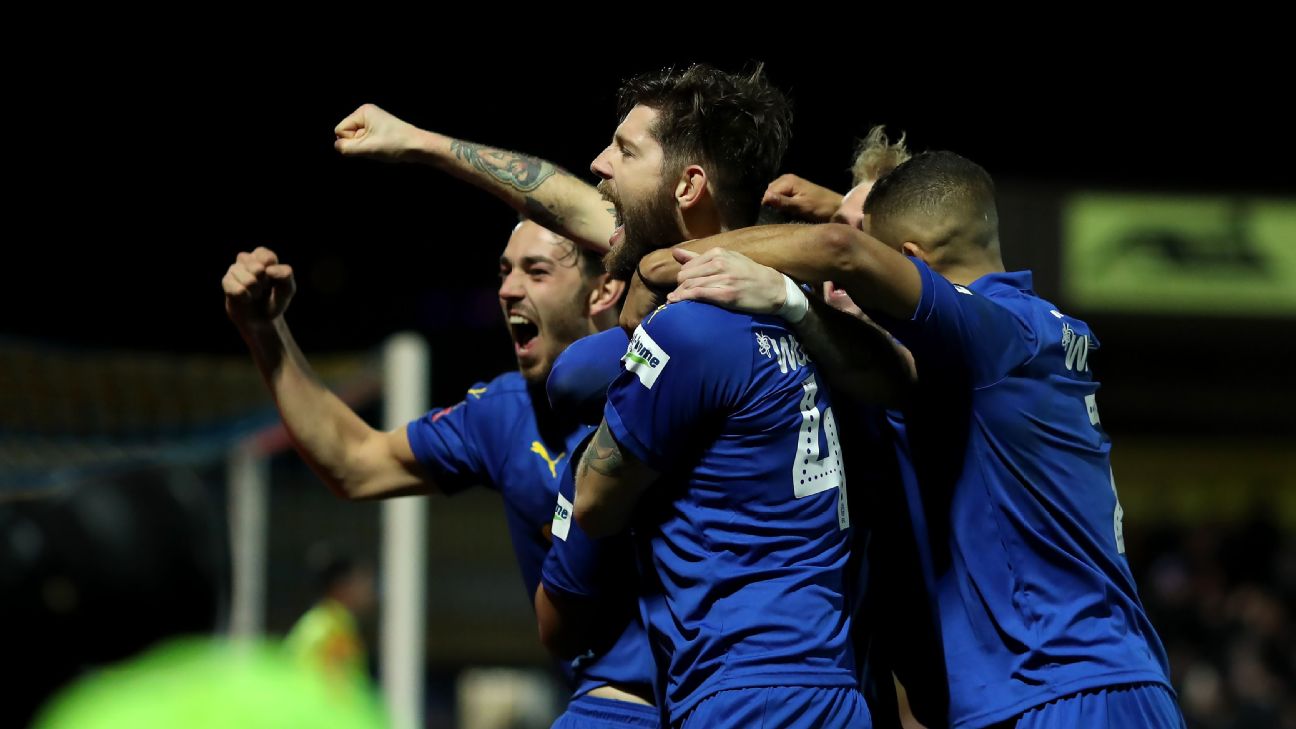 Normally, the big side still usually wins, but on a few occasions we're treated to something more remarkable. How else can we explain how a team at the bottom of League One beats a Premier League stalwart.
If nothing else these FA Cup shocks, such as Wimbledon beating West Ham, offer a little something different, which will always be welcomed by a football-watching public who have become used to predictability and the same big sides always winning. It might not actually have mystical power, but as long as there are these shocks, the FA Cup will survive.
Shock of the weekend
"You could tell they weren't used to League One battles," said Toby Sibbick, the Wimbledon substitute who scored their fourth -- fourth! -- goal against West Ham. It's proof that, very often in football, facing someone different is just as dangerous as facing someone good.
Equaliser of the weekend
Newport's record in the FA Cup truly is extraordinary: last season they beat Leeds and took Tottenham to a replay, this term they have already knocked Leicester out and now drawn with Middlesbrough. Their latest extraordinary act came via a 93rd-minute leveller, scored by a player who was released by Boro as a youngster.
Ominous progress of the weekend
Since Everton majority shareholder Farhad Moshiri declared Everton's progress as "just not good enough", they have won unconvincingly against Bournemouth, lost to Southampton and now been knocked out of the FA Cup by Millwall. Marco Silva might not be on borrowed time yet, but he can't be far off.