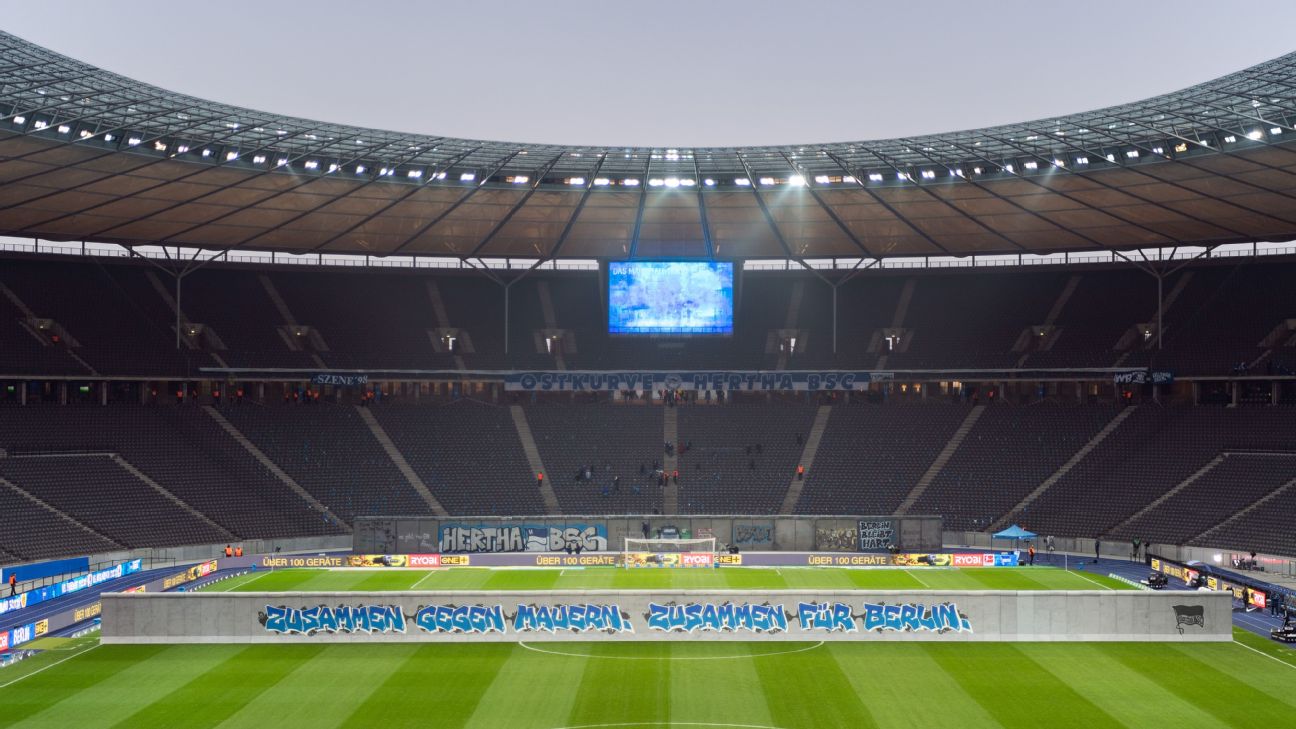 On the 30th anniversary of its demise, the Berlin Wall fell once again, this time at the Olympiastadion, where Hertha Berlin hosted RB Leipzig.
Throughout the week, the city of Berlin celebrated the peaceful revolution that led to the reunification of the two Germanys in 1990. Events took place all over the city ahead of the main celebrations on Saturday, which included the destruction of a wall on the Olympiastadion pitch before Leipzig defeated Hertha 4-2 in a Bundesliga clash.
Thirty years after...