Mario Balotelli responded to England's World Cup semifinal defeat to Croatia with a message on Instagram in which he said it was payback to all those who had insulted him down the years.
The former Manchester City and Liverpool forward posted an Instagram story of him watching the game with a friend, and the final picture he posted conveyed a message to the England fans who he accused of spoiling his two spells in the Premier League.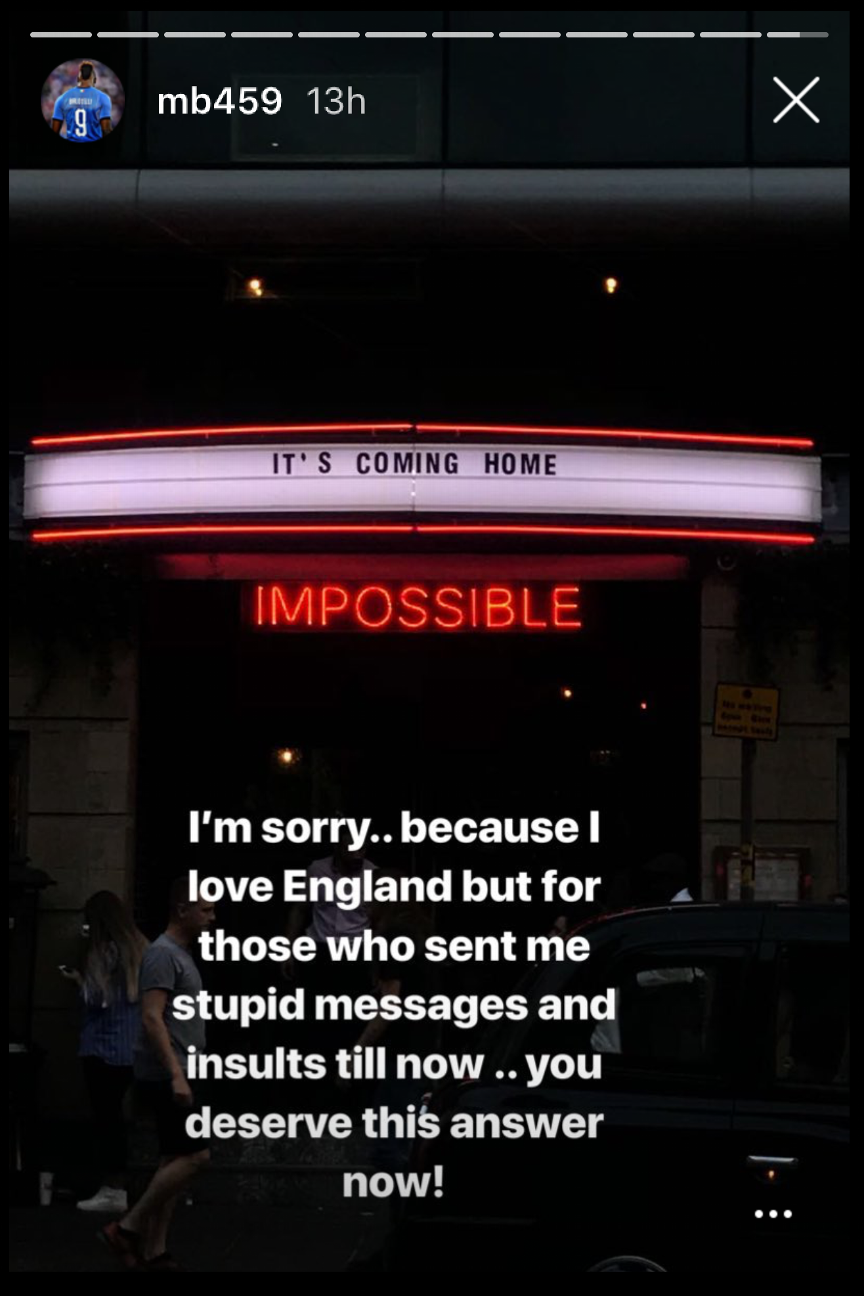 "I'm sorry.. because I love England but for those who sent me...