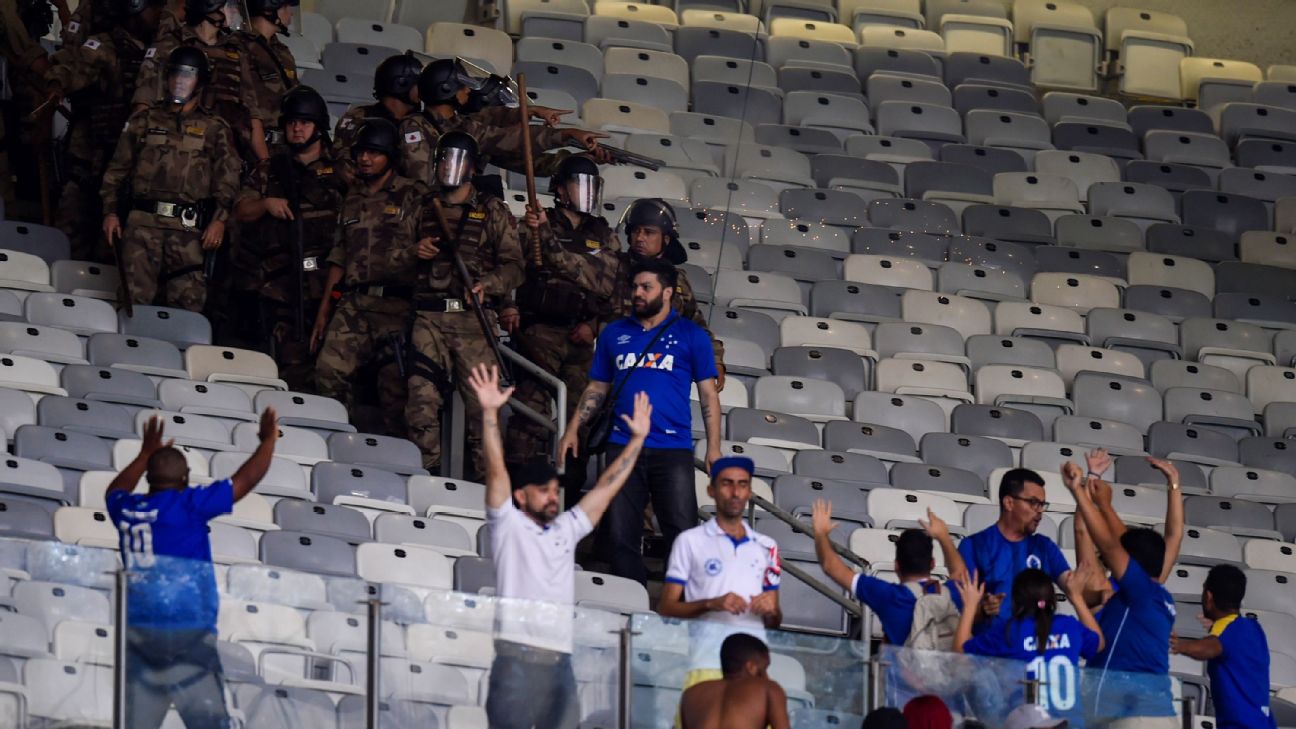 Brazilian police have arrested three people after home-made bombs were detonated at Mineirao Stadium as Cruzeiro were being relegated to the second division for the first time.
More fans suspected of violence, which included breaking seats, were being sought, police in Belo Horizonte said on Monday, a day after the game. Officers were still at the stadium collecting evidence.
Police added 13 people were taken to local hospitals for injuries inside and outside the stadium after Cruzeiro lost...