Colorado Rapids

Arsenal
Game Details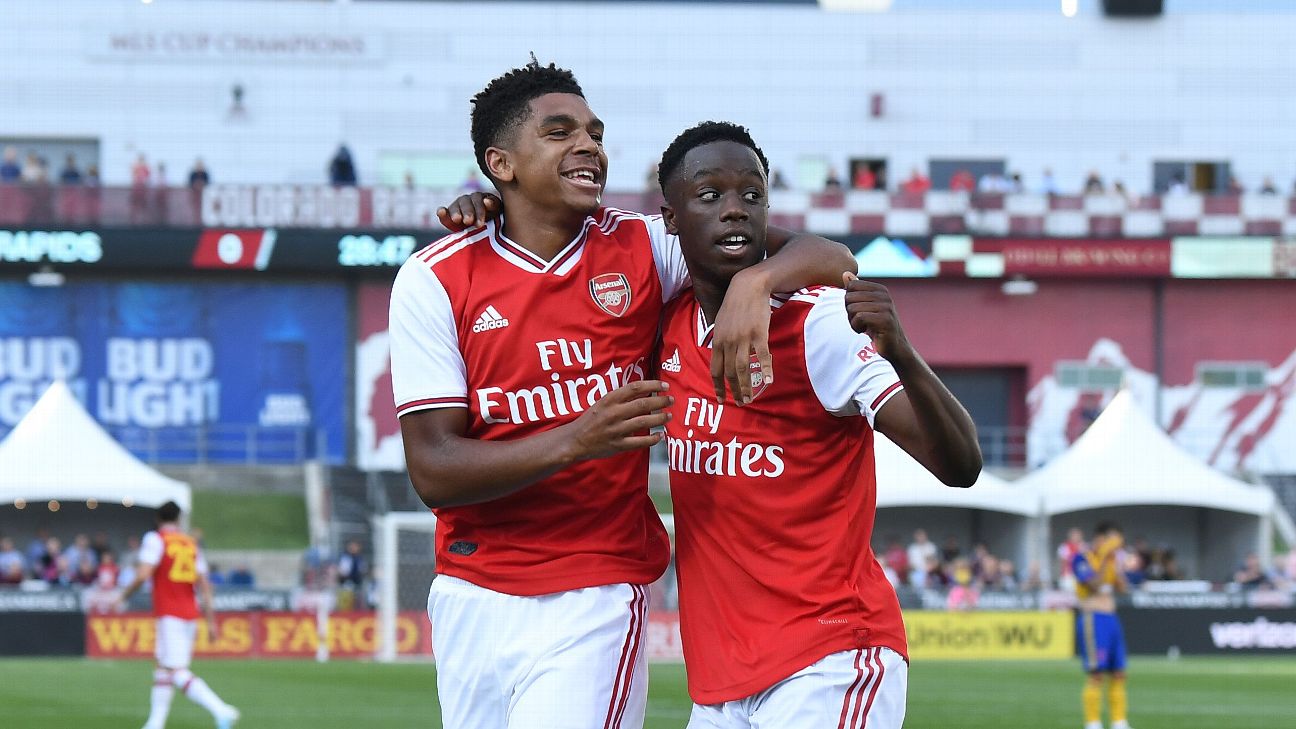 COMMERCE CITY, Colo. -- James Olayinka had a goal and an assist to lead Arsenal past Major League Soccer's Colorado Rapids 3-0 in a friendly on Monday night.
Olayinka's sizzling right-footed strike in the 29th minute came from just outside the box as he scored into the upper-right corner of the net to give the Premier League team a 2-0 lead.
Olayinka assisted on Arsenal's opening score. He pushed the ball into the box where Bukayo Saka found it and lifted it into the net in the 13th minute. The...